Contact Us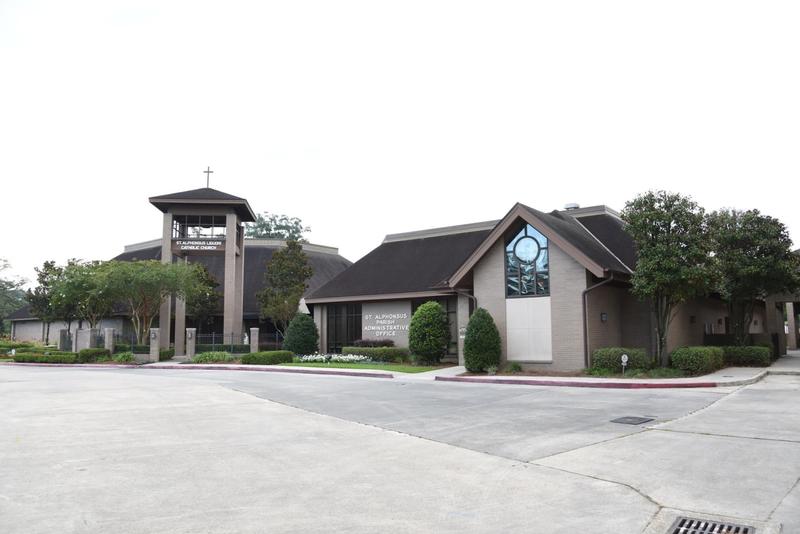 Church Office
Phone: (225) 261-4650
Fax: (225) 261-5650
14040 Greenwell Springs Road, Greenwell Springs, LA 70739
Office Hours: Monday - Friday 8:30 AM - 4:30 PM
Summer Hours (June & July): Monday - Thursday 8:30 AM - 4:30 PM; Friday 8:30 AM - 1:00 PM
Faith Formation (PSR) Office
Phone: (225) 261-4644
14040 Greenwell Springs Road, Greenwell Springs, LA 70739
Office Hours: Tuesday - Friday 8:30 AM - 4:30 PM
Summer Hours (June & July): Tuesday - Thursday 8:30 AM - 4:30 PM; Friday 8:30 AM - 1:00 PM
To learn about becoming a parishioner at St. Alphonsus Church, see our Membership page.
St. Alphonsus Catholic School
School Office Phone: (225) 261-5299
13940 Greenwell Springs Road, Greenwell Springs, LA 70739
Enrollment: 450 students
School Website - http://www.stalphonsusbr.org/
School Cafeteria
Phone: (225) 261-4157
13940 Greenwell Springs Road, Greenwell Springs, LA 70739
Parish Prayer
Loving God,
In baptism You called us by name, making us members of Your people, the Church. We praise You for Your goodness. We thank You for the gift of our parish and the wonderful ministries we have to build Your Church. You have called us, not to set us apart, but to bring us together with others who need our love. May we bring comfort to those who call You, healing to those who need You and openness to all who seek You. Send Your spirit upon us to open our hearts to serve You in our vocations as priests, brothers, sisters, deacons, and married and single members of our Church. May our vocations be a reflection of Your light and Your love. We pray that You watch over us, and bless the people of St. Alphonsus Liguori Parish as we continue to build Your kingdom on Earth. Amen.
Our Mission
We are a faith-filled community who, through prayerful discernment, call forth the gifts of the Spirit given to each individual, that Christ may be known in our community and in our world.