Kids in Ministry
Kids in Ministry hosts parties and activities for preschool and elementary age children and brings opportunities for evangelization and fellowship to the Central community.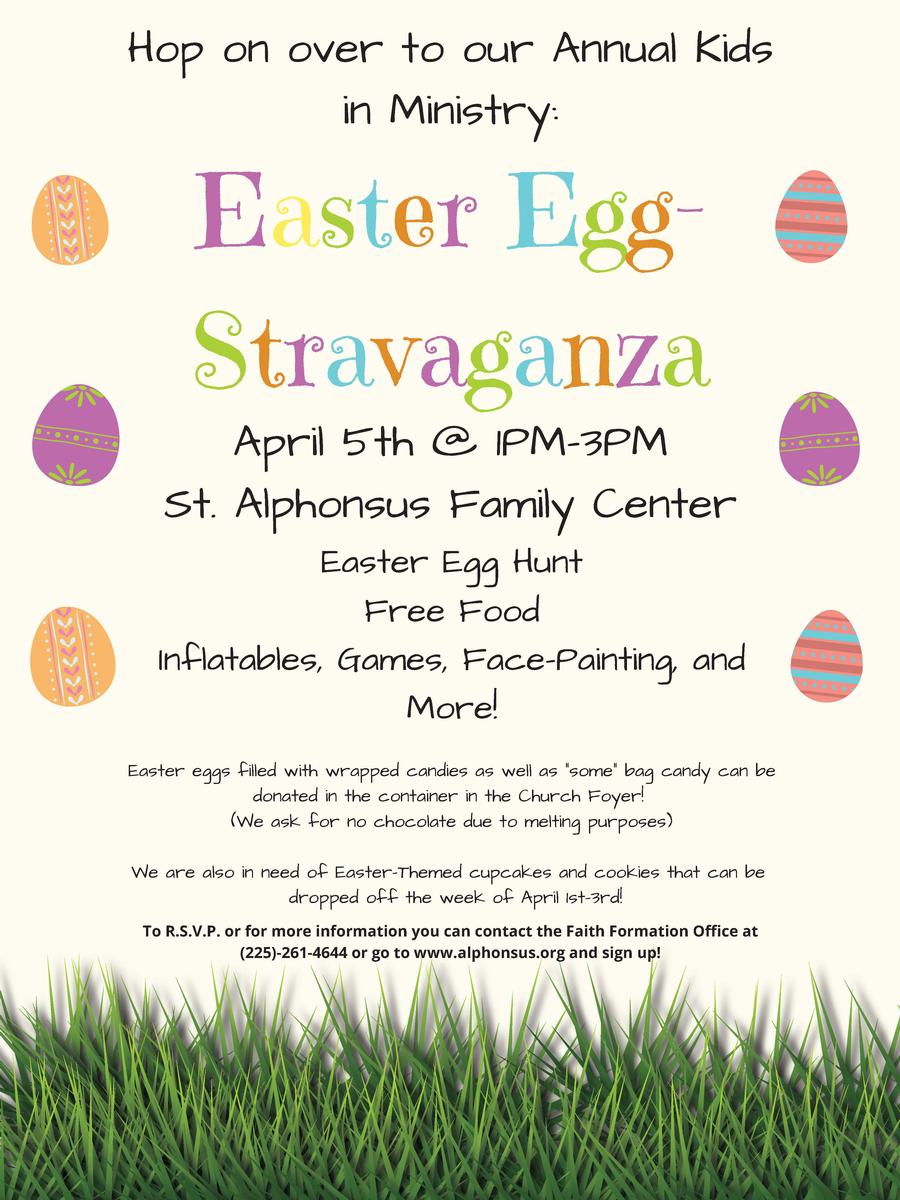 Each year we hold a Halloween Party, Christmas Party, and Easter Egg Hunt and invite the whole community out for fun and games. We are always seeking creative, artistic, innovative, and original adult volunteers who would like to share their gifts with our parish through this ministry. Volunteers can help with coordinating, decorating, and executing these yearly events!
Contact: Elizabeth Norwood 225-261-4644
Mark your calendars to attend:
-Spring Egg Hunt - Palm Sunday, April 5th
Kids in Ministry will be hosting our annual Spring Egg-stravaganza Event on Palm Sunday, April 5, 2020, from 1 PM - 3 PM behind the Family Center. Please join us for food, games, and an Easter Egg Run. The Faith Formation Office is in need of eggs stuffed with individually wrapped candy. Our goal is to collect 5,000 Easter Eggs. Please bring filled eggs to the Faith Formation office or deposit into the box provided in the Gather Space. RSVP online here!
If you would like to help plan these events, contact the Faith Formation Office at 261-4644.