News
Learn, Grow, Serve With Us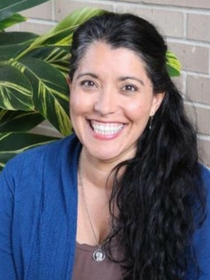 An Invitation from the DRE
My name is Olga Johnson, and I'm the Director of Religious Education here at St. Alphonsus. I have been working in the Formation Office for over 20 years- first as a volunteer, then on a part-time and full-time basis.
I am so excited to invite everyone to our first Formation Fair! My goal in life is to help people learn more about Jesus and the Catholic faith. I have had the privilege to work with many of you throughout the years on different aspects of this goal. This year, our office is hoping to focus on helping people become intentional disciples, Christians who make a conscious choice to know and follow Jesus.
In order to help each of us become intentional disciples, we feel we must become informed. Every year we set up informative tables in the Gather Space for each of our ministries on a rotation in order to inform you, our community, about each particular ministry. However, our Formation Office works with over 20 ministries, so we have decided to showcase them all at one time on the weekend of August 11- 12. We thought it would allow you the best opportunity to find out more about all that the Formation Office has to offer for our community and how you can get involved.
We know it can be challenging to find a place in the Church, but these ministries have been working hard to create a culture where everyone belongs. We'd love to invite you to take a few minutes to learn how you might best fit within our parish. We will be in the St. Francis Room and the Gather Space before and after all Masses. Hope to see you there!
"Go, therefore, and make disciples of all nations, baptizing them in the name of the Father and of the Son and of the Holy Spirit, teaching them to observe all that I have commanded you. And behold, I am with you always, until the end of the age." -Matt 28:19-20