News
Advent: A Time to Focus
It may be difficult to believe that Thanksgiving has past, and the Advent season is here with Christmas fast-approaching. Yes, we all wonder: Where does time go, and how come I never seem to have enough time? In a sense, we have become slaves to our lifestyles, to technology and the many wonderful things it can afford to us for our business or personal lives. Just recently I read an article on how many new gadgets are available to us, yet we are constantly trying to find more time for family and friends.
Life can get caught up in a circle that we don't know how to escape. We feel that we have to always be available, always in contact, and in some ways, we have given up our privacy. We are all familiar with people saying they called or sent a text and didn't hear from you. Such statements can make us feel guilty, and we feel we must apologize for not being available. I like modern technology as much as anyone else, but some people have become slaves to technology. Few times in life are the messages we receive life-threatening or things that cannot be taken care of later, so why do people feel so much stress about communication being so immediate? Maybe we all need to U-turn, and take a look at how we deal with this reality.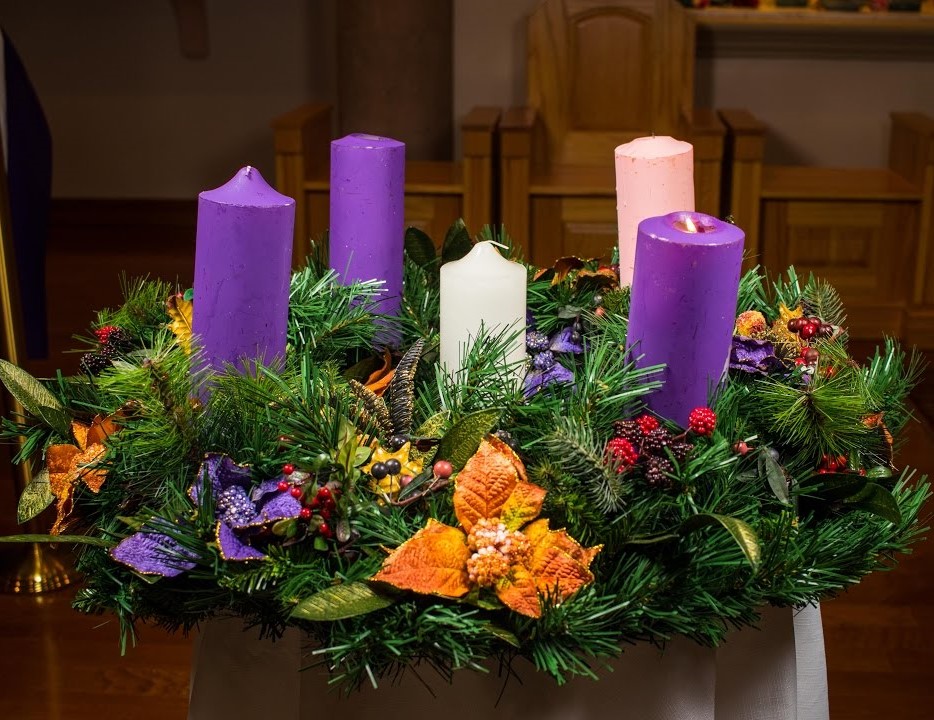 Advent, a time of preparation for Christmas, could be just that for each of us. However, if we are not careful, it will come and go, and Christmas morning could just leave us tired and stressed. During this time of year, many struggle trying to find balance in their lives, and can find themselves overwhelmed.
During this time, many people use candles, wreaths, ornaments with spiritual symbols and other devotional guides to keep the Advent spirit alive in their homes. Many families make their own Advent wreath, which can be a profound way to celebrate as a family. The wreath consists of evergreen branches wrapped in a circle representing God's eternal and everlasting love. The wreath has four or five candles. The first, second and fourth candles are purple, while the third candle is pink. The first represents hope, the second represents peace, the third joy, and the fourth love. The fifth, in the center, is white. On Christmas Eve, many replace all of the candles with white candles.
In whatever way you plan for Christmas, the important thing for us all is balance. It is also a time to think of others, especially those in need. During this special time of year, we will have many programs in our parish to help others in our community. Please check them out and participate in them.
To truly celebrate Advent, we must begin to participate in what God is sharing with us. He invites us to not be afraid of our fears and anxieties, but rather to look anew at how he can and will be reborn in our lives. May God bless you, and have a great Advent.
Author:
Fr. Mike Moroney
Publication:
December 2, 2018 bulletin