News
Festival of Two Rivers 2019 Volunteer Sign-up
We are in the midst of planning for this year's 11th annual Festival of Two Rivers activities. As you know these events are only possible by the many volunteers that step up to assist with all the activities. We are going to utilize Sign-up Genius again this year for volunteers. It will expedite the volunteer sign-up process by creating an online sign up form which allows the individual to select the date and shift you are available. We have developed a sign-up for the concessions (food & drink booths) another sign-up for manpower and another sign up for the games.
Festival Dates and hours needed: May 3rd (4:45 PM - 11 PM), May 4th (10:45 AM - 10 PM) and May 5th (10:45 AM – 5:00 PM). We are asking you to complete the sign-up ASAP, but no later than Tuesday, April 30, 2019. The directions for Sign-Up Genius are noted below. If you have any questions, please contact the volunteer coordinator, Kyle Cutrer at kylemcutrer@gmail.com. Volunteer forms are available in the church office, if you prefer to fill out a paper copy instead of using the computer format.
We are asking the parents of our school children and CCD children to please make the game booths your first priority for volunteering. We would ask each child's family to work at least one 2-hour shift in the game booths. Although, if there are parishioners without children in our school or CCD classes that would like to volunteer for game booths, so please feel free to do so.
Directions for Sign-Up Genius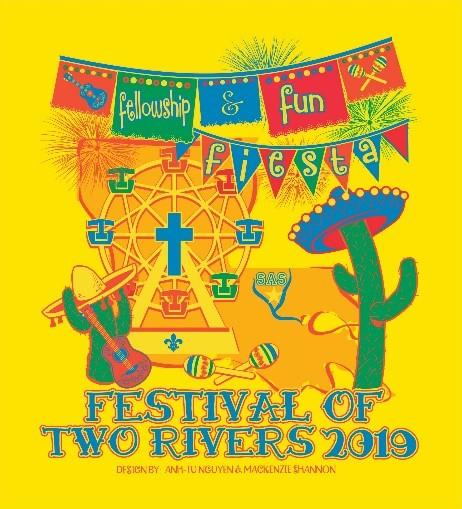 Please select the link to the sign-up sheet for the area you would like to volunteer. Once you select the link you will be able to view the volunteer schedule. Next to each time slot it will indicate the number of volunteers needed, select the date and time you are able to volunteer. You will be asked to enter your name, email and telephone number. The online schedule will only display your name. The email and telephone number is only available to the volunteer coordinator and chair persons for the events.
Note: there are different links depending on where you would like to volunteer.
Thank you for your continued support.