News
Be a Good Shepherd in Your Community
The Lord is my Shepherd, I shall not want (Psalm 23)
These past few weeks dealing with the new reality of the Corona Virus, the focus in life has become very personal and community-focused, and in this context, the Lord our great Shepherd is inviting us to be shepherds to each other. This invitation is personal as to how we care for ourselves and our loved ones, by the way we act within our families. Our focus is also community driven as to how we shepherd each other by being responsible citizens recognizing the shepherds God has put in our lives to keep safe and to heal us.
As citizens we have a responsibility to positively impact others by not putting them in danger by our actions. Certainly, this can cause us to be anxious and maybe even depressed and frustrated at times.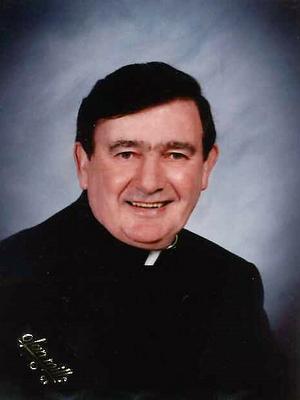 In the Gospel of this past Sunday, Jesus came to the man born blind and he gave him his sight, something he never had. Just think for a moment what was going through this man's thoughts. First, he prayed that Jesus would heal him. He had a deep faith that this was something only Jesus could do. He did not know what receiving his sight would mean. He did not know it would reveal a new world of beauty, and a world with some darkness.
Right now, we are all a little like the blind man is the sense that there is a lot we cannot see clearly because of the unknown surrounding this virus. We do know, however, that life will be changed and prayerfully for the better. I say for the better given that this situation has called each of us to realize how sacred and how beautiful life is. It invites us to be aware that life is not of our making and we should depend greatly on others, especially all medical personnel who put their lives on the line for us. Each of us needs to be thankful for them, both in prayer and in words of kindness and gratitude.
We need to have common sense when it comes to what is in the best interest of the public. We can be a good citizen by heeding the call of our leaders and by responsibly following the orders they have established for the common good.
Many times, we expect others to change, but we do not apply it to ourselves. God always calls us to do what is right, both for ourselves and others. When He says the two great commandments are Love God and Love Thy Neighbor, we all know that being the good shepherd each day by our prayers and actions is the way to a bright future.
May God bless you, our state, our country, and our world.
Fr. Mike
Author:
Fr. Mike Moroney