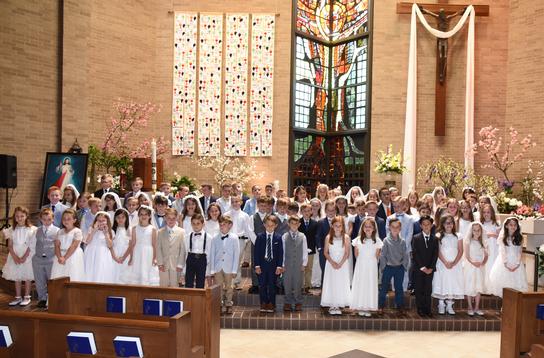 These sacraments are typically made by second grade religious education or Catholic school students.
The Sacrament of First Reconciliation takes place in the fall.
The Sacrament of First Eucharist takes place on the Second Sunday of Easter each year.
Students must be registered for Parish School of Religion classes if they are in public school, as well as a separate sacramental registration. Registration opens on June 1, 2022, and will remain open through August.
Staff Liaison: Olga Johnson, DRE, 261-4644, dre@alphonsus.org