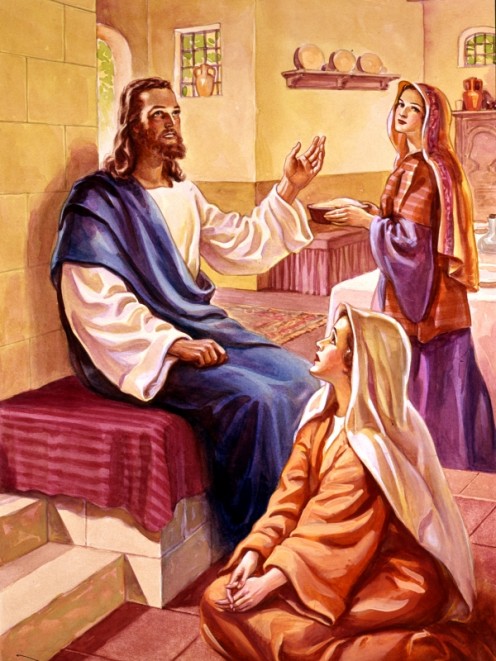 In the Bible, the account of Jesus visiting with sisters Mary and Martha is a familiar story. Martha was busy "hosting" and "serving" while Mary sat and listened to Jesus. We have many Marthas at St, Alphonsus that are willing to serve and help others. Because of their willingness, we are starting a ministry called Martha's Meals of Mercy.
Martha's Meals of Mercy will bring a meal to parishioners that are just coming home from the hospital, have just had a new baby or are going through a traumatic time. The meals will be delivered for a short time-- 2-3 times a week for 2-3 weeks.
If you or someone you know could benefit from this ministry, please notify the parish office at 225-261-4650. A representative of the ministry will call back and get information such as the number of people in the family, food allergies, likes and dislikes. Those receiving the meals will be asked to place a cooler at their door where the food will be placed at a specific day and time. That way they will not be disturbed.
If you would like to be a Martha and provide a meal occasionally, please notify Robin Debetaz at the parish office or at robin@alphonsus.org.
Back to the story of Jesus' friends Mary and Martha. While Jesus appreciated Martha's diligence in making him feel welcomed, he admonished her that she needed to take time to nourish herself with His teachings also. That is a good lesson for all of us!
If you are interested in participating, please contact Robin Debetaz at the Church Office 225-261-4650 or email robin@alphonsus.org.
Contact: Debra Efferson, 261-8116 (home), 225-235-8175 (cell)
Staff Liaison: Robin Debetaz, 261-4650