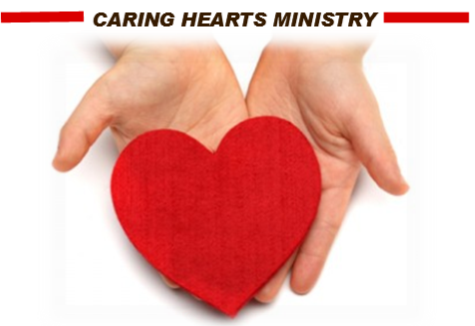 And the king will say to them in reply, 'Amen, I say to you, whatever you did for one of these least brothers of mine, you did for me.'
- Matthew 25:40
Many formerly active members of St. Alphonsus Liguori Parish have reached a point where leaving their home is no longer possible. In addition, some of our parishioners are full-time caregivers for their spouse or invalid relative. This ministry's success is based on other caring parishioners informing us of members who may be in the hospital, in rehabilitation facilities, or are homebound and on volunteers willing to visit these individuals.
St. Alphonsus wants all of our parishioners to understand how valuable they are to this community. We seek to connect with parishioners on a one-on-one basis, making a personal visit to brighten the day of those having to deal with being homebound. Volunteers set up their own schedule as to how often visits are made however at least once a month is recommended. No hands on care is involved. Members need only a friendly smile, a listening ear and a warm heart. There are many wonderful stories to be heard and voids to be filled by being a Caring Heart volunteer.
Caring Hearts is a sister ministry to Communion for the Homebound.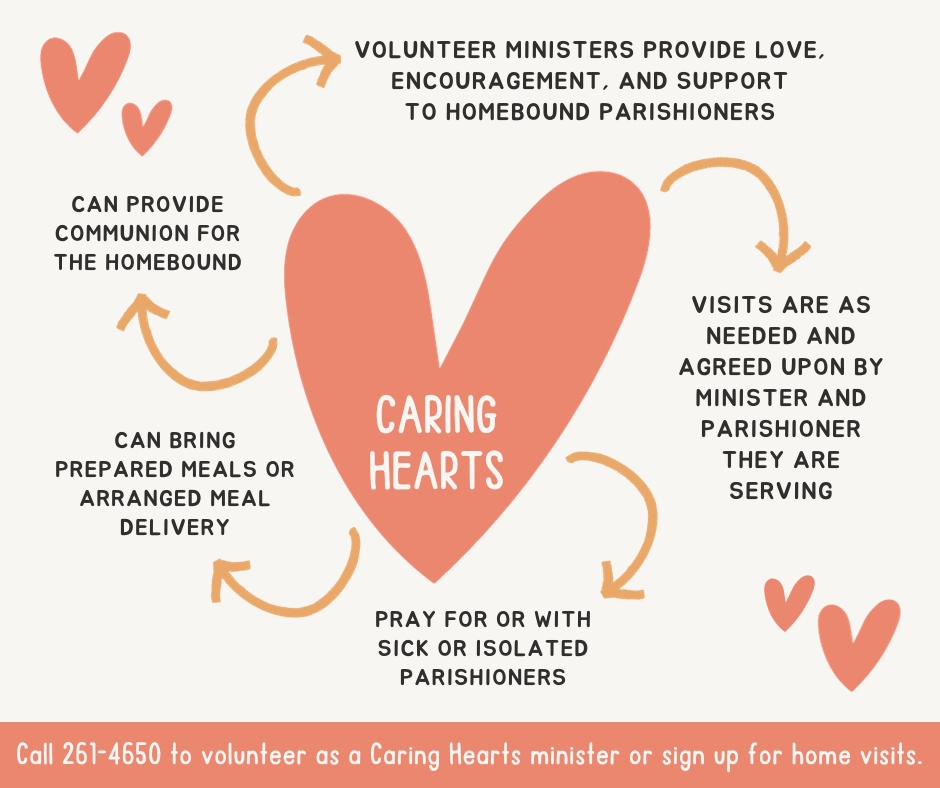 Staff Liaison: Donna Lambert, 261-4650