The Faith Formation Office brings in guest priests and speakers for our Theology on Tap series on select Sunday nights. Dinner is served at 6 PM, followed by the presentation.
Our first Theology on Tap of the 2023-2024 year will be Beyond the Barbed Wire on Sunday, August 13, 2023, presented by Deacon Timothy Messenger, Sr. RSVP online now!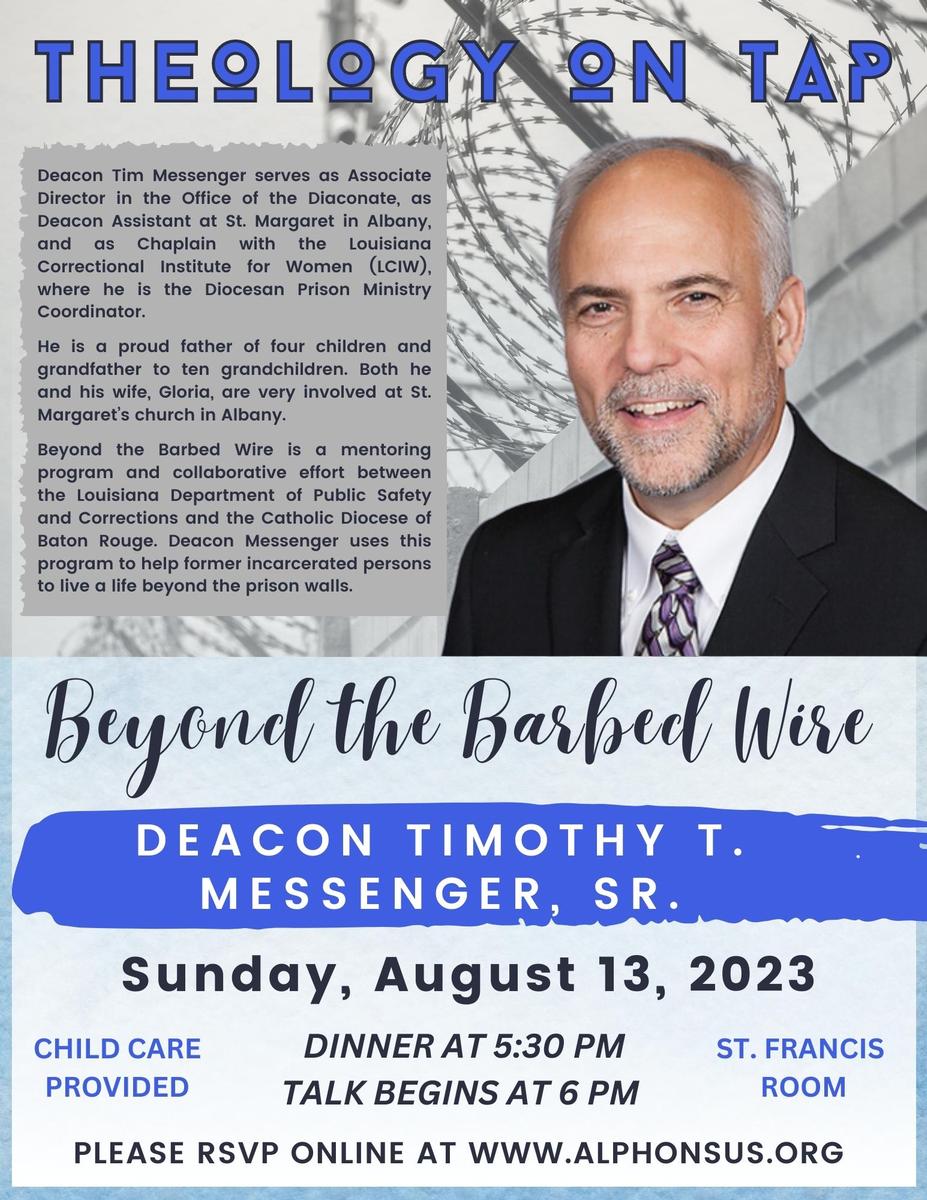 Anyone age 21 and up is welcome. An RSVP before each event is encouraged for food purposes. RSVP online or by calling the Faith Formation Office at 225-261-4644.
Staff Liaison: Olga Johnson, 261-4644