Parish Cruise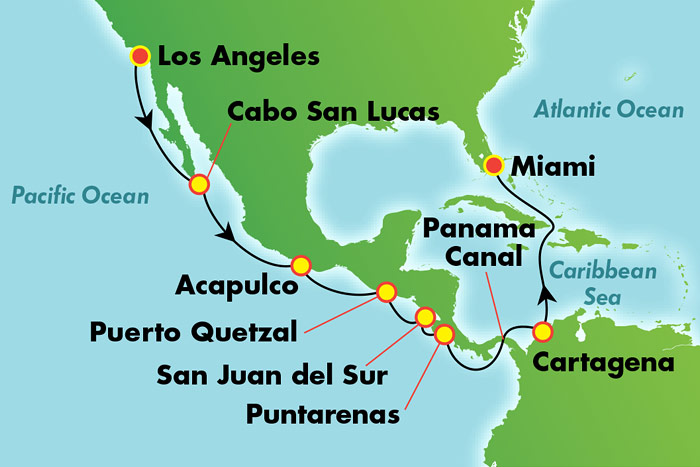 Norwegian Cruise Line
15-Day Panama Canal Explorer:
Ocean to Ocean from Los Angeles
October 9-24, 2020 -- CANCELLED
Every year St. Alphonsus plans a cruise that parishioners can consider attending with Fr. Mike Moroney. In 2020, the cruise will be a 15-day cruise from Los Angeles through the Panama Canal to Miami.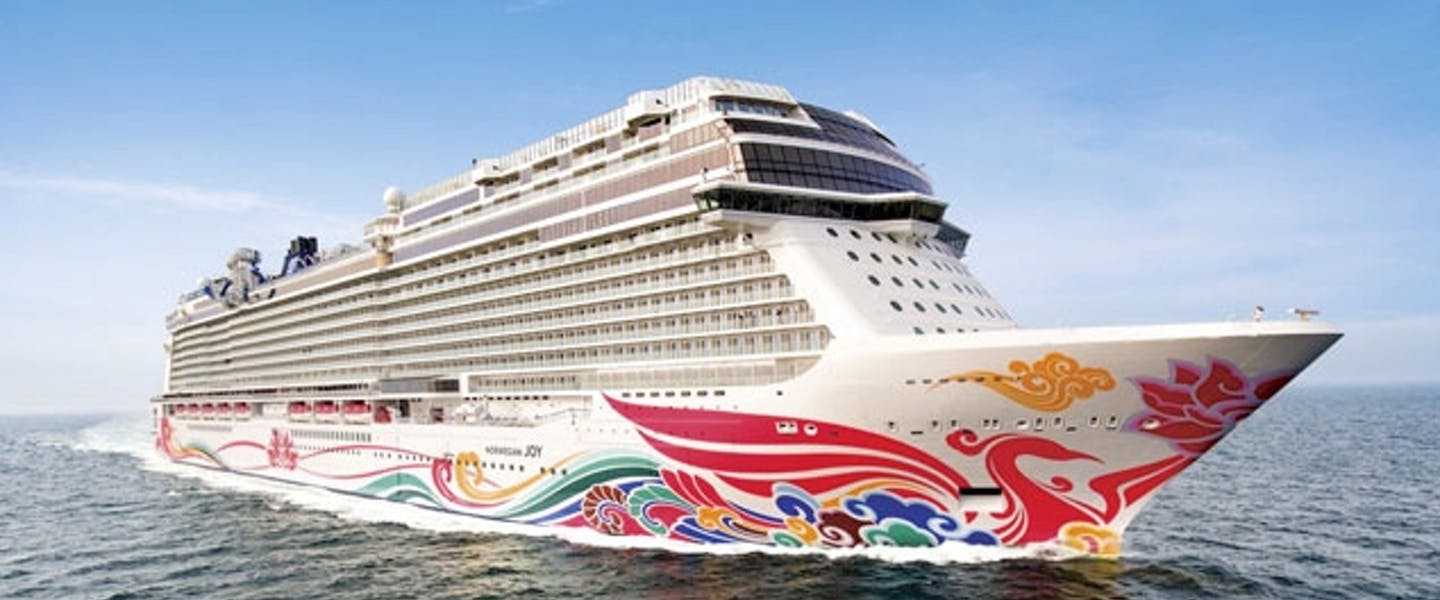 According to the Norwegian Cruise Line website, here are some things to expect from the upcoming cruise:
"Sail from the Pacific Ocean to the Atlantic Ocean and in between take history's greatest shortcut, the Panama Canal. Before boarding in Los Angeles, see its legendary attractions like the Santa Monica Pier or Hollywood's Walk of Fame. Hungry? Fuel up at a taco truck or try a juicy In-N-Out Burger. In Cabo San Lucas, the beach is the main attraction and there are lots of ways to experience it — on a camel, a horse, a mountain bike or by water, where you can spy humpback whales. And you can't miss El Arco, its famous rock formation, or Cabo Wabo, a popular venue owned by rocker, Sammy Hagar. Beautiful Cartagena might become your favorite port with its colorful colonial architecture and impressive Spanish fort, San Felipe de Barajas. Then head to the walled Old City where emerald shops line the colorful paved streets and locals sell everything from fresh juices to leather goods. For a taste of local cuisine, try a fresh-off-the-grill arepa — a soft, cornmeal patty stuffed with gooey cheese or other fillings."
Come join us for one of two informative presentations about Norwegian Cruise Lines on Thursday, February 13th, 2020, at St. Alphonsus. Meetings at 9:30 AM and at 6:30 PM in St. Francis Room.
* $50.00 per person deposit will hold your cabin.*
If you want to pre-book or have any questions, call Cindy Chambers at 225-926-3752 or email cindyc@pearsonstravel.com, or call Tootie Bonacorso at (225) 278-7598 or email tootie@pearsonstravel.com.
Trip itinerary, prices, stateroom options, reviews, and other resources can be viewed on the Norwegian Cruise Line website.