The Respect Life ministry believes the sanctity of every human life is a precious gift from God that must be protected from conception to natural death. St. Alphonsus's Respect Life ministry's mission is to bring education and awareness of Church teachings on abortion, physician assisted suicide/euthanasia, the death penalty, bioethical and end of life issues. Through prayer and education, the respect life ministry strives to protect and nurture human life at every stage of existence.
The Respect life prayer group currently meets Every Thursday after 8:30 a.m. Mass to pray the rosary for women and their children who are dealing with an unplanned pregnancy.
A list of local diocesan and community resources for pregnant mom's in crisis or parents in need of help is provided below. You may also contact the parish office directly for information.
Support for the loss of a child due to abortion, miscarriage or any other cause.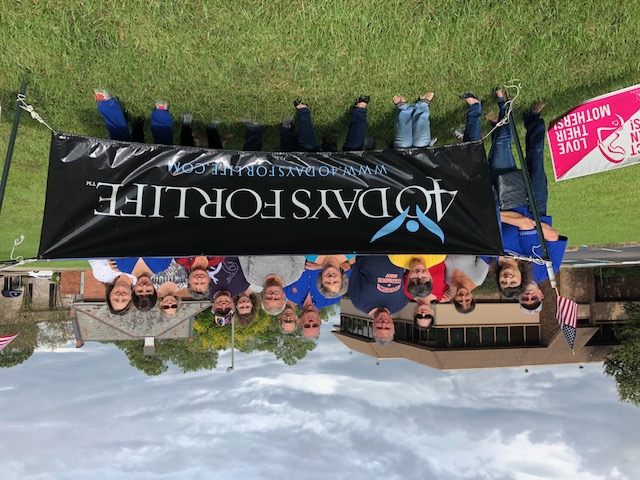 LOCAL HELP & COUNSELING
No mother, father, or couple should have to take up this immense challenge alone.
Pregnancy help centers are confidential centers that provide support for moms both before and after birth, including counseling, ultrasounds, prenatal care, parenting classes, adoption services, baby supplies, connections to public & private resources, and more.
To access confidential help and support text: SHELTER to 313131 or call the hotline (1-800-662-2678).
For immediate help in Louisiana, call 1-800-712-4357 (1-800-662-2678).
"2-1-1" is Louisiana's information and referral phone and text line. By dialing 2-1-1 or texting 898-211 you will be routed to a local contact center based upon your zip code. You will speak to a live specialist who can assist with finding resources for behavioral health clinics, doctor's, food assistance, rental/housing assistance, utility assistance, and other community resources.
Contact: Carmen Damen, 225-247-4696
Staff Liaison: Donna Lambert, 261-4650
*Building a culture that cherishes and protects every human life*