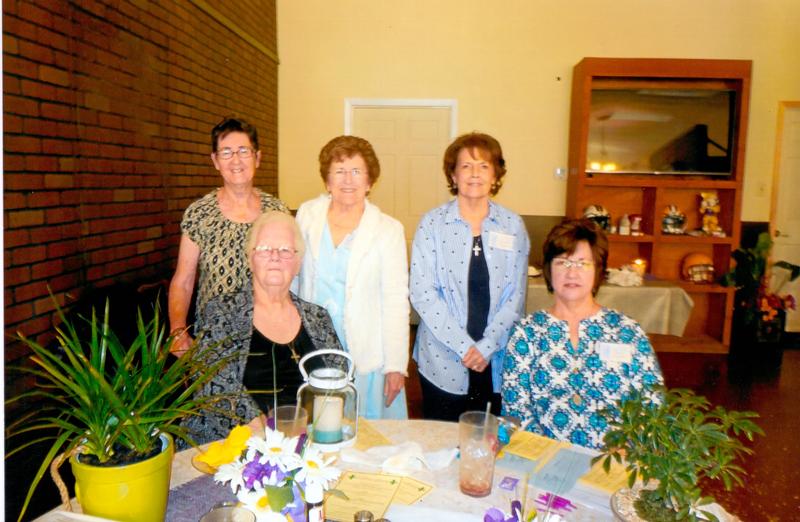 Women's organization that donates their time and talents to help with parish activities. They are responsible for the church linens, changing the holy water and candles, selling religious articles and providing the priest with items he needs for the church. The Ladies Altar Society also takes several trips to tour different churches and other religious locations throughout the year.
Contact: Dianne, 921-8356, or Cherryl, 235-0198
Staff Liaison: Robin Debetaz, 261-4650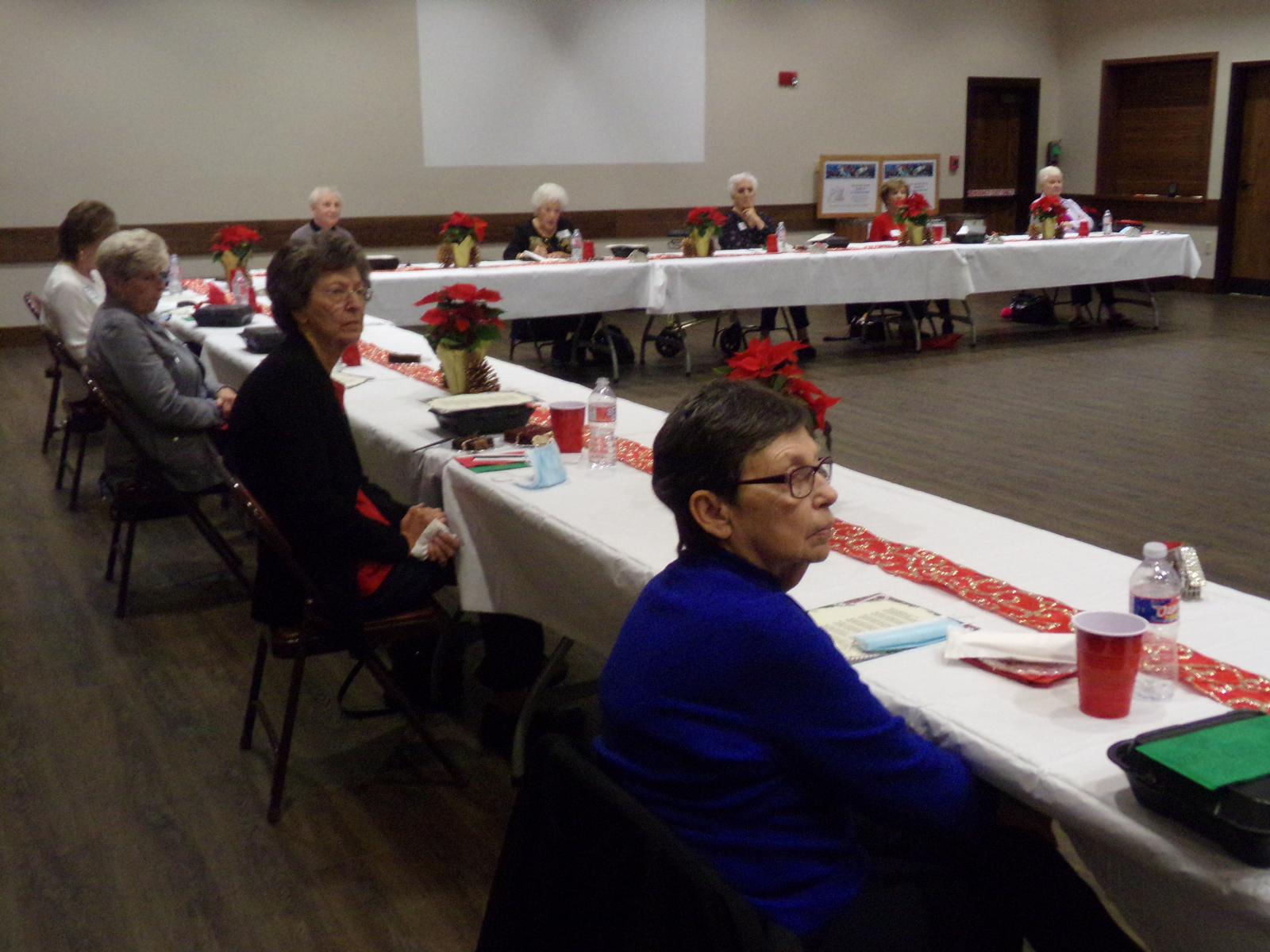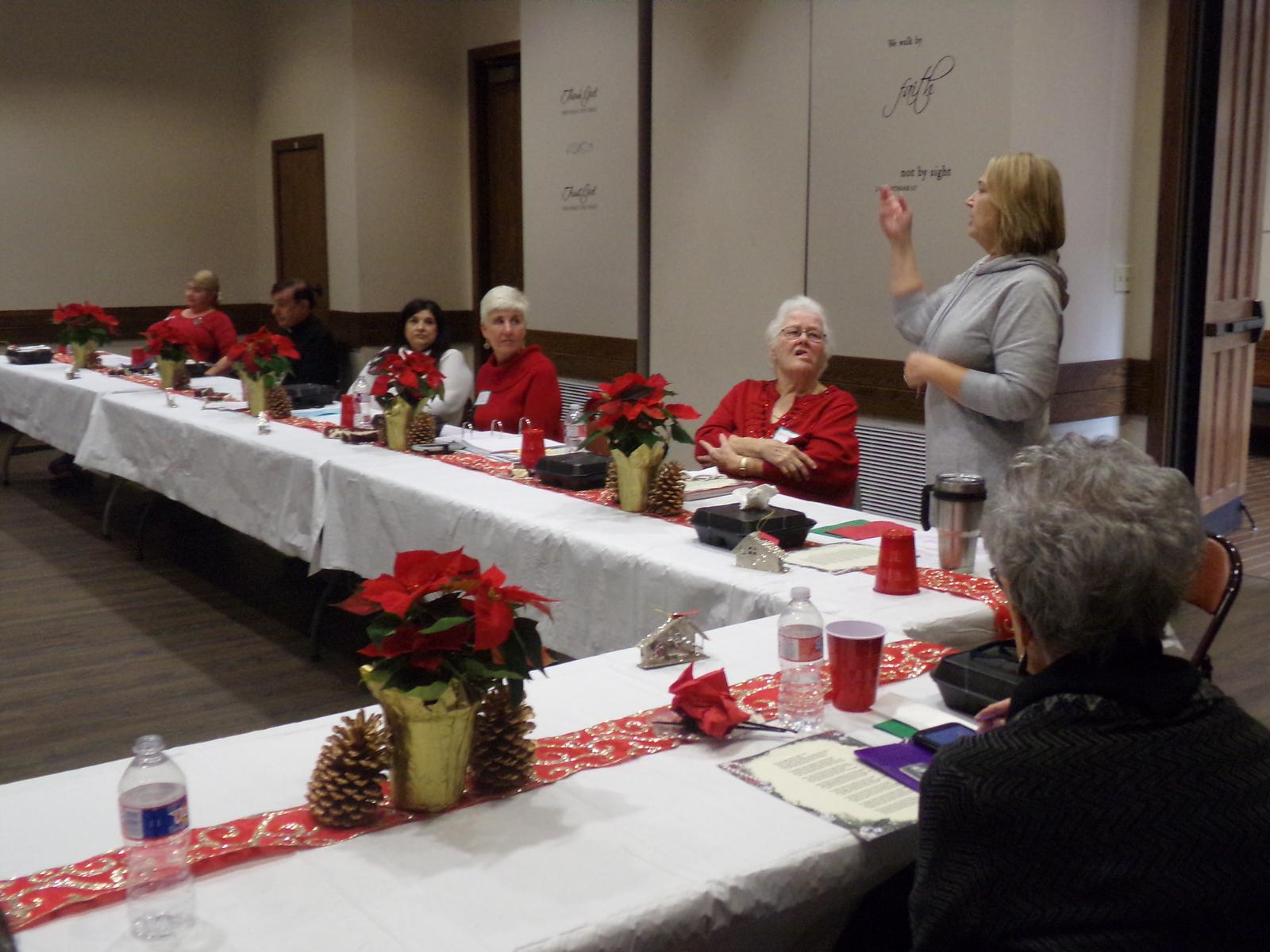 The St. Alphonsus Ladies Altar Society held their Christmas Luncheon on Wednesday, December 2nd, 2020, in the St. Francis Room. Photos by Sara Puissegur.