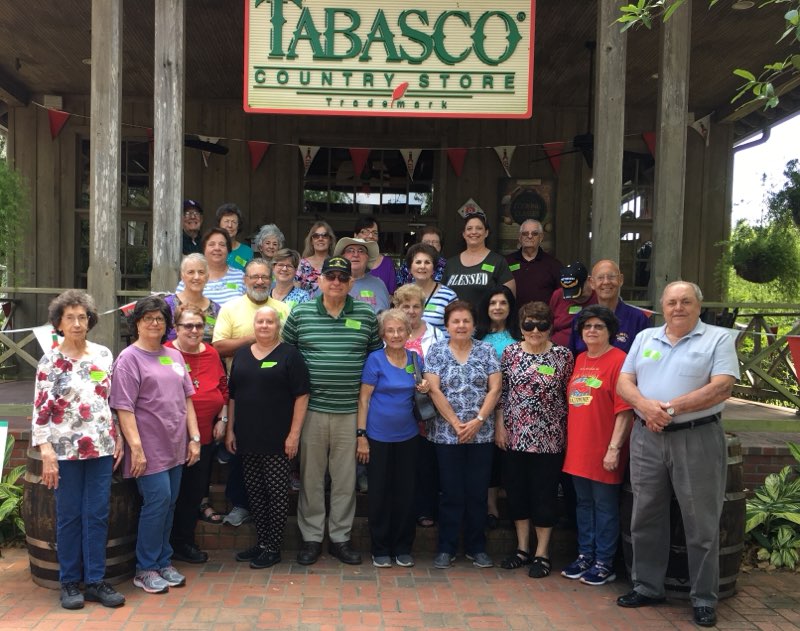 The Prime Timers strive to bring parishioners of St. Alphonsus, 60 years of age or older, together in a social setting providing fun activities and entertainment. There is no membership fee. Anyone 60 and up is automatically a member and invited to all of our events.
Upcoming Events:
We have planned three events for the coming months. *Masks will be required at all events per state guidelines.*
Safety Awareness
On October 12 at 9:30 AM in the St. Francis Room, former Baton Rouge Police Chief Greg Phares and Pat Englade will be speaking on safety awareness and custom security. They will educate us on how to protect ourselves and our families, as well as answer your questions.
Elvis Impersonator
On November 12, 2021, from 7-10 PM at Kristenwood
Reception Hall, the PrimeTimers will be sponsoring a live performance by Jay Dupuis the Elvis impersonator. Doors will open at 6:15 PM. Show open to anyone age 21 and up. Cash bar. Tickets go on sale September 20th.
Christmas Dance
Our annual Christmas Dance will be held at Kristenwood on December 4. Tickets will be available in a few months. See future bulletins for the latest information on all PrimeTimer events.
Staff Liaison: JoAnn Stein, 261-4650