The Festival of Two Rivers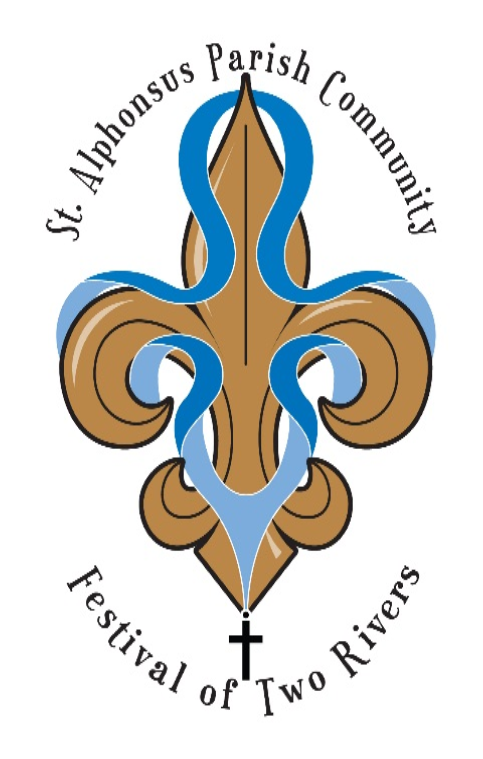 Festival of Two Rivers (Parish Fair)
This popular annual event will be held on April 27-29, 2018. The three-day event is packed full of something for everyone including supper on Saturday night and our unforgettable barbecue chicken dinner on Sunday.
Games have been upgraded and have a new look. Our game booths will include Operation Louisiana, Furry Scurry, Voodoo Shockwave, Plinko, Skee Ball, Ring A Drink, Flippin' Frogs, Waffle Ball, Darts, Grab & Go, and Roller Bowler. Come and play with us under the game tent!
Entertainment will include the ever popular Chee Weez on Friday, April 27, and Burn House will be performing on the night of Saturday, April 28. Students from our elementary school will take the stage on Saturday morning to perform for you. For those of you who enjoy playing bingo, join us under the big tent on Saturday and Sunday afternoon.
Food booths will include Cajun, Italian, American and Fun Foods. There will also be ice cold soft drinks, beer, and other adult beverages.
Don't forget to stop by our frozen foods booth and sweet shop! You can get something to munch on at the festival and purchase some delicious food to take home to your family.
We will again have the "Kiss the Goat" event on Saturday evening. You do not want to miss this piece of our festival. In the spirit of supporting our parish church and school, parishioners Pete Firmin and Mike Breaux will be in a head to head competition to raise money towards festival proceeds. The individual collecting the lesser amount of money will get to kiss "Juliet," our kissing goat!
On Sunday afternoon, April 29, our festival will conclude with a cash drawing. You do not have to be present to win. Get your tickets now.
Festival Annoucements
Sign-up Genius: How to Volunteer for the Festival
We are in the midst of planning for this year's 10th annual Festival of Two Rivers activities. As you know these events are only possible by the many volunteers that step up to assist with all the activities. We have used many methods to have volunteers sign up in the past, but this year we are going to utilize "Sign Up Genius." We have created an online sigh up form for both concession and game booths. This will allow individuals to select the date and shift they are available. Note there are two different links depending on where you would like to volunteer.
We are asking each adult (18 and older) volunteer to sign up for a two hour shift. Festival Dates and hours needed: April 27th (4:45 pm to 11 pm), April 28th (9:45 am to 10pm) and April 29th (10:45 am to 5:00 pm). We are asking you to complete the sign-up ASAP, but no later than April 13, 2018. The directions for "Sign-Up Genius" are noted below. If you have any questions please contact the volunteer coordinator, Lisa Deaton – larmas1@aol.com or 225-935-3242. Volunteer forms are available in the church office, if you prefer to fill out a paper copy instead of using the computer format.
Although, the game booths are usually manned by the parents and grandparents of children attending our school we recognize there are parishioners that like to volunteer for game booths, please feel free to do so. All volunteers are welcomed.
Directions for Sign-Up Genius
Please select the link to the sign-up form for the area you would like to volunteer. Once you select the link you will be able to view the volunteer schedule. Next to each time slot it will indicate the number of volunteers needed, select the date and time you are able to volunteer. You will be asked to enter your name, email and telephone number. The online schedule will only display your name. The email and telephone number is only available to the volunteer coordinators and chair persons for the events.
Game Booth Link – www.signupgenius.com/go/5080f4da8a62aa2f85-game
Please note we have not identified any booth specific to a class, the game booths are sponsored by the school as a whole and it is more important to have all shifts covered so please select the date and time you are available. In addition, we have set up 4 floater slots to be assigned once you arrive to game area.
Concessions Booth Link - www.signupgenius.com/go/5080F4DA8A62AA2F85-food
If you have any questions about the website please feel free to contact Lisa Deaton, Fair Chair, at (225) 935-3242 or larmas1@aol.com. Thank you for your continued support.
Manpower Volunteer Link - http://www.signupgenius.com/go/5080f4da8a62aa2f85-festival
We need adult and student volunteers to maintain the tent areas. Service hours are available.
If you have any questions about the website please feel free to contact Lisa Deaton, Fair Chair, at (225)933-3242 or larmas1@aol.com. Thank you for your continued support.
2018 Festival of Two Rivers – Cash Raffle - $1.00 tickets
If you would like additional raffle tickets, there will be books available in the office or you may contact Lisa Deaton at 935-3242. You can drop your sold ticket stubs and money off in the church office, put them in the collection basket at Mass, or return by mail- whichever is best for you. Don't forget if you are unable to purchase or sell your raffle tickets, we still need you to return them. There will be a box in the gathering space of the church labeled cash raffle tickets, that you may drop unsold books of tickets.
Thank you for all of your assistance.
Festival of Two Rivers needs donations/helpers
Craft Items – We will have the Craft Booth at the festival again this year. Please keep us in mind when making your handmade craft items. You can send those to the church and/or school office.
Ring-A-Drink Booth is one of our most popular game booths that our youngsters enjoy. Please consider donating a 1 or 2 liter drink to help us stock this booth. Drinks may be dropped off in front of the Family Center on Sundays before and after all masses.
One of our games at the fair utilizes play money. If you have paper play money from games you no longer use, please send it to us through the church and/or school office.
Many thanks for your help! We appreciate you!
Frozen Food Booth Containers
Containers for the frozen food booth will be distributed at all masses on the weekend of April 14-15. Please consider preparing one of your favorite dishes to help us make this booth a success!