CoffeeBreak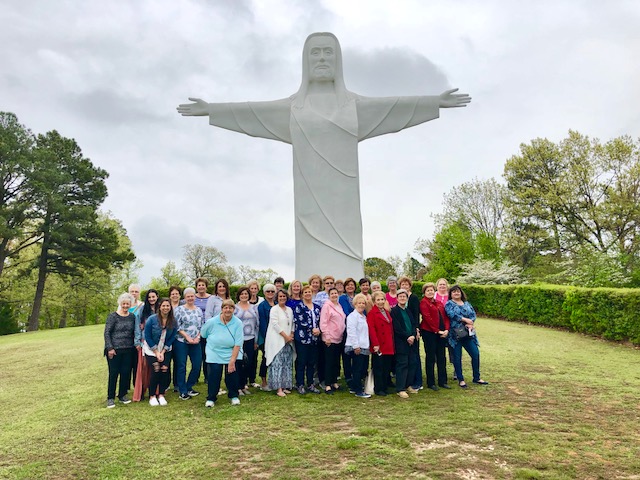 CoffeeBreak is an opportunity to meet women within our parish of different ages and interests and at the same time deepen our faith journey together. We learn so much from each other and have formed some everlasting friendships both young and old.
After the coffee and refreshments are served we will start with a meditation either music or pray, rosary or divine mercy chaplet. Paramount to each CoffeeBreak meeting is the bible study and there is no homework to complete. The reflection leaders introduce and guide us through each lesson that is chosen for that year. We proceed to relaxed small groups for reading and sharing.
Throughout the year we also enjoy annual Christmas and Spring luncheons, spiritual prayer sisters, Ash Wednesday Retreat, a day or overnight annual trip, in-house service project with a complimentary catered lunch. In the summer months we will gather for an entertaining movie viewing of some spiritual or uplifting content.
All are welcome! Feel free to bring your sister, daughter, mother, aunt, cousin or friend with you. We look forward to meeting you. CoffeeBreak meets the second Friday of each month in September-May from 9:30-11:30 AM. Social and gathering begins at 9:15 AM.
Next Meeting:
Friday, December 13, 2019
St. Francis Room
9:15 AM
Join us as we learn about Hannah who was a woman of prayer and action.
Annual Christmas Luncheon and (optional) Ornament Exchange
Friday, December 13, 2019 at 12:15 PM
CITY CAFE' (4710 O'Neal Lane)
$37.00 inclusive
Ornament Exchange Fun
Please bring a wrapped ornament(s)
valued between $15.00-$18.00
Friday, December 6 is final day for luncheon sign up. Payments can be dropped off in the church office or placed in the collection basket in an envelope clearly marked COFFEEBREAK Luncheon.
Questions? Please contact Jackie at 261-3116 or avon1.jackie@gmail.com.