The weeks leading up to Christmas we often find ourselves caught up in the hustle and bustle of the upcoming holiday and all the festivities that go along with it. As cliché as it may sound, we can easily forget what our focus should be those four weeks prior to us celebrating the birth of our Savior, Jesus Christ.
The church sets aside for us four weeks, essentially four Sundays, to help us calm, re-center, and focus our hearts and minds on the upcoming celebration that is to take place on December 25th. That time is Advent. Advent marks two things – the beginning of a new church year and the preparation of the birth of Christ! How fitting is it that we start our preparation of His birth with the start of a new year? A fresh start, a renewed desire to grow closer to God, and a joyful expectation of Christ entering into our hearts today, tomorrow and every day.
To help our parish family this Advent season, we have researched the following free online resources to help you during this Season of Hope! We hope that you will be able to use these resources for you and your family as you grow to a deeper relationship in your faith.
ADVENT IN 2 MINUTES
Take a look at this catch video prepared by Busted Halo to give you a glimpse into the meaning of Advent: https://bustedhalo.com/video/watch-advent-two-minutes
ADVENT CALENDAR
Busted Halo has prepared a daily Advent Reflection Calendar. Each day you will get a new scripture verse, message and challenge. Find the calendar at: advent.bustedhalo.com
FORMED
FORMED has numerous daily reflections, video series and much more to guide you this Advent Season. Visit www.formed.org to sign up for free!
DYNAMIC CATHOLIC
Matthew Kelly and Dynamic Catholic bring you the "Best Advent Ever" with their daily videos. All it takes is an email address and you will receive short video reflections each day that make you slow down, think and pray. Sign up at: https://dynamiccatholic.com/best-advent-ever
ARTS IN FAITH
Do you like art and ever wonder how it can go with Scripture? Loyola Press has developed an "Arts in Faith" series where you can watch a video commentary about a work of art inspired by the Sunday Scriptures. Use these videos to take a new look at this season of hope and preparation through the lens of sacred art: https://www.loyolapress.com/our-catholic-faith/liturgical-year/advent/arts-and-faith-advent
A FRANCISCAN ADVENT
The Franciscans have shared their own daily reflections that include scripture, a message and a challenge each day. Their Advent guide can be found here: https://info.franciscanmedia.org/a-franciscan-advent
REFLECTION BOOKLETS
Traditional Advent Reflection Booklets can be purchased in the Religious Articles Store after Sunday Masses.
CHRISTMAS EVE SCHEDULE
Thursday, December 24, 2020
4:00 PM - Vigil Masses in the Church and in the Family Center
- Maximum 300 people will be allowed in the Church due to social distancing. First come, first serve basis. Seats may not be saved. Ushers will count people entering the Gather Space. Anyone who arrives after the church has reached maximum capacity will be asked to go to the Family Center, where a visiting priest will be celebrating Mass.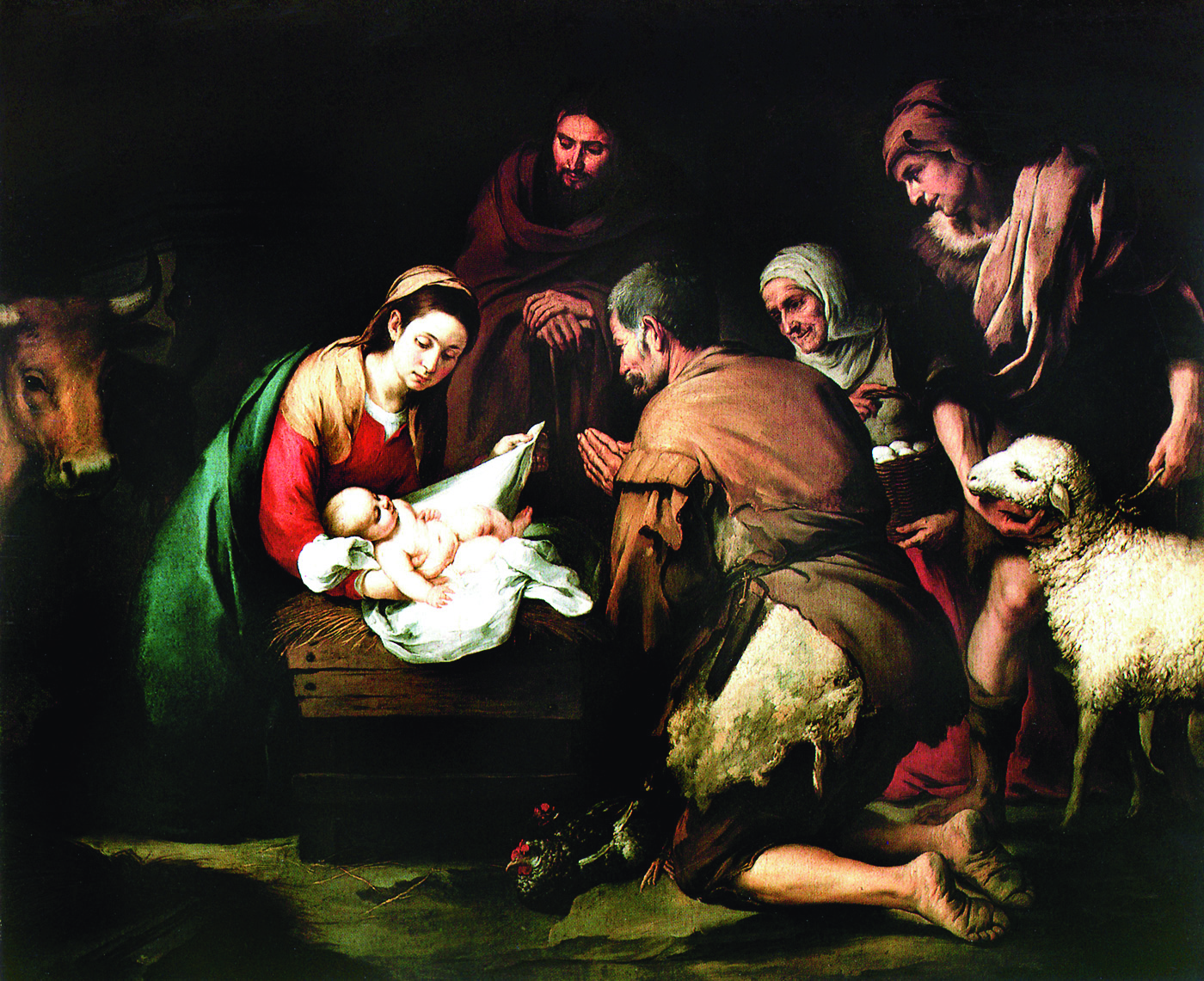 5:30 PM - Bell Choir Concert
6:00 PM - Vigil Mass in the Church
- Will be live streamed on our website, Facebook, & YouTube
8:00 PM - Vigil Mass in the Church
CHRISTMAS DAY SCHEDULE
Friday, December 25, 2020
8:00 AM - Christmas Mass
10:00 AM - Christmas Mass