We Are Family by Fr. Mike
Posted: 09/07/2022
I write quoting the words of our Patron Saint Alphonsus Liguori when he said, "The past is no longer yours, the future is not yet in your power. You only have the present wherein to do good." The church family of St. Alphonsus began back in 1898 with a small mission church. It was faith and family legacy that made the parish grow, attracting the new parishioners to sit alongside the old. That faith and tradition have made us who we are. Building on our roots the future provides a tremendous opportunity for everyone with our new Parish Activity Center.
When we all get together with a common vision, our parish family benefits. As your pastor I have been blessed, and I have served 10 years past my retirement age due to loving this parish and its parishioners. For the good of the family, I decided, with advice and support from the finance council, to put the profit from the Auction and Festival into the building fund to provide the resources to build our Parish Activity Center. By doing this, the Family Center can be used primarily for the school and athletics. Before I did this, I reflected on the many examples of how our parish family has worked together to accomplish so much on our campus.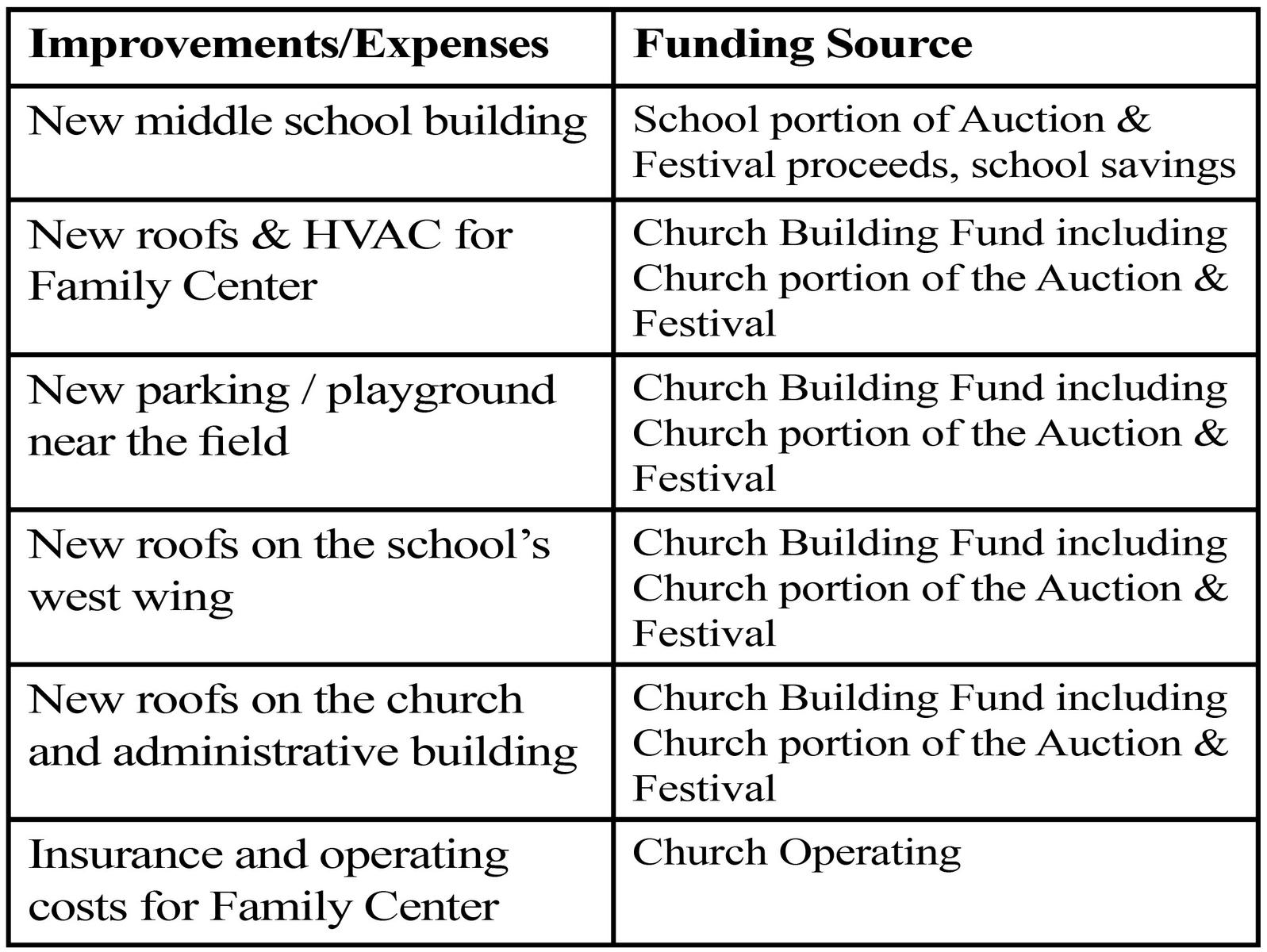 As family we have done great things, while at the same time, both the church and school have been able to accumulate money in savings. We have a long history of working together for the common good, and in my consideration of that history, I made a decision for what is best for the family of St. Alphonsus Liguori Parish. In doing that, the Church put up $2,900,000 as part of the funds required by the Diocese to begin new construction. Our 2022 Auction netted $287,000 and the Festival netted $78,000, totaling $365,000. The school budgeted and received $65,000. The remaining $300,000 was used to meet the required funds by the Diocese. The auction and fair proceeds will be used in the future years to help pay off the remaining balance financed by the Diocese.
At this point you have seen our plan for the future and our efforts for building upon our roots. Together we can move forward with God's grace and your help. I ask that you take a look at our plans on our website, then you can decide how God moves you to help us continue to grow as a church community. It is through your support that we have been blessed to be able to build this Parish Activity Center.
Blessings,
Fr. Mike
Author:
Rev. Michael J. Moroney
Back to News